NOTE:  This topic is written for the eNICQ 6 user and provides a walk through of the basic operations and options for the Electronic Data Interface.
Data import to eNICQ can be accomplished in two ways:  1) a direct write to the external table, or 2) importing a text file.
This topic describes the process for importing a text file.
First, click the Advanced (gear) menu and select "Import Infant Records."
Next, click 'Browse' to locate your text file.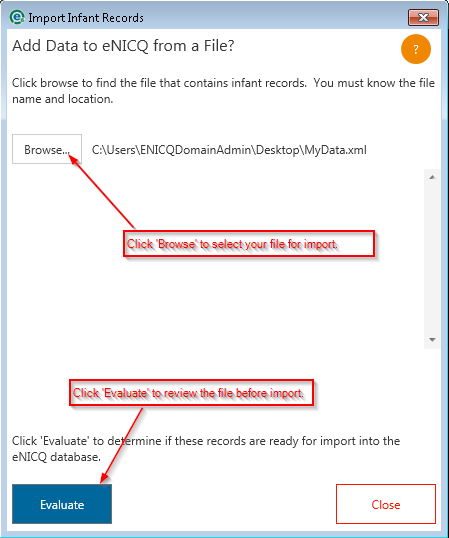 Next, click 'Evaluate' to review the data's suitability for import.
An intermediate report on the evaluation will display.  You can view the full report by clicking the "View" button.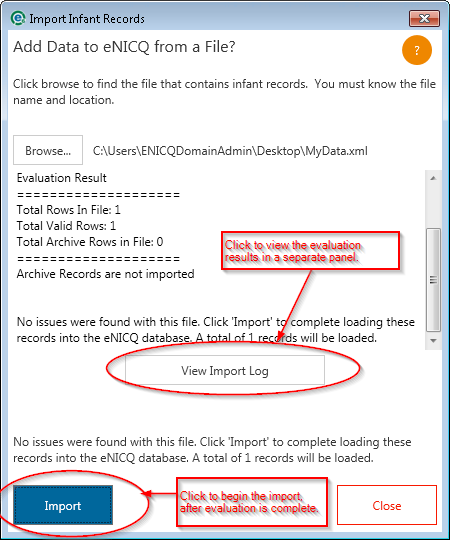 Clicking the import button will complete the data import and produce a final import results report.
NOTE:  Importing data via this method will NOT allow access to the field selection, record lock and override functions of External Data Interface.
See Also:  Electronic Data Interface Overview