After installing eNICQ 6 when VON Logins was selected a user may get the message below when logging in for the first time.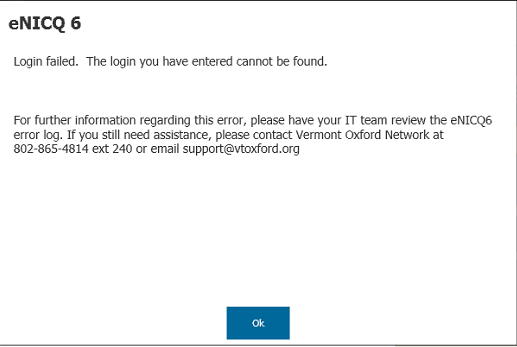 If they can log into the Member's Area without any issue using the same email address and password you may need to check their permissions to the VON folder under ProgramData (C:\ProgramData\VON). They will need to have Read and execute & Write permissions to this folder for eNICQ 6 to be able to run as this is where all the import and error logs will be saved.
You can check the user permissions by going to the Security tab on the VON folder's Properties.