Reported Issue:
When attempting to print out a certificate, the error message "VON certificates have not been enabled for this course" is received.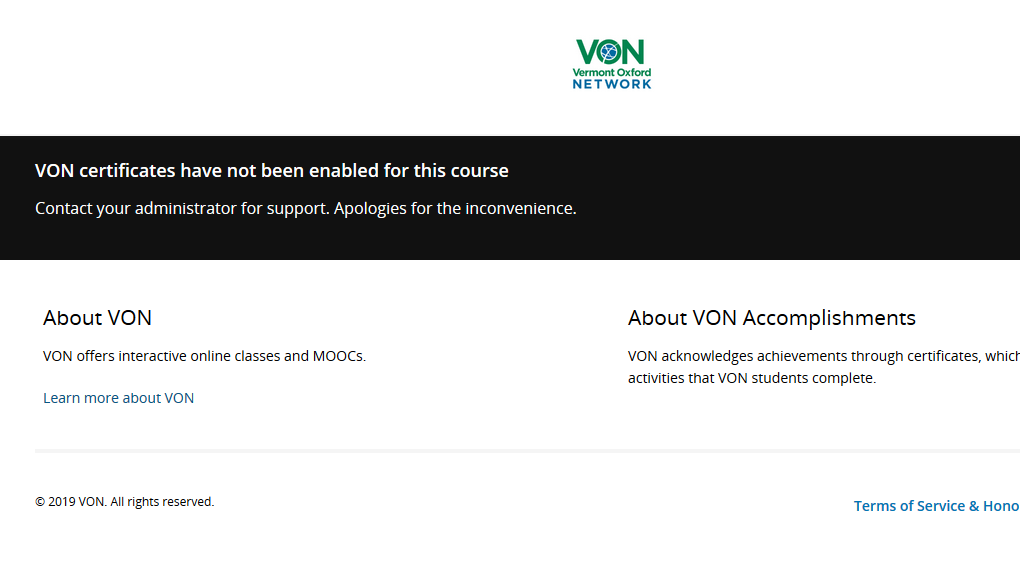 Resolution or Workaround:
Click on the course tab.
Make sure that the Questions have all been answered.
Make sure the evaluation has been completed.
Select your certificate type.
Click Submit.
Return to the Progress tab.
Click Request Certificate.
Root Cause:
Until all of the items in the Course tab are completed, the certificate will not be enabled. Once every item has been completed, the certificate will be enabled for generating and printing.